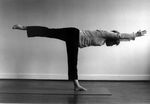 Cristin teaches regularly in Palm Beach, USA (Yoga in FL) & offers Immersions, Trainings & Retreats abroad.
2019 Classes
Mon, Wed & Fri mornings 7:30am-11:30am private Kundalini or Hatha (alignment-focused) classes available
Tuesday mornings 8:30-9:45am - Kundalini Yoga & Meditation ~ ends April 2019, offered again fall 2019
$10 minimum donation (pay via cash/card in-person), all levels welcome
Kula Yoga Shala, 400 Toney Penna Dr., Suite F, Jupiter, FL 33458, on shaded deck through back garden
Thursday mornings 8:30-9:45am &
Sun mornings 8:30-9:45am - Kundalini Yoga & Meditation
$10 if prepaid package online, $15 drop-in/at door, all levels welcome
Private indoor/outdoor space in Jupiter (5min from 95/Indiantown Rd. & Center St.) (inquire if space)
Sundays 8:30am-11:30am Kundalini Yoga Immersion (1-2x/month) * starts fall 2019, includes 8:30-945am class, chai/community chat & additional deeper practice. Join intentional community to be uplifted and transformed.
Through Cristin's experience and training, she's found the most transformational yoga practices are Kundalini Yoga, as taught by Yogi Bhajan, as well as beautiful Tantric-inspired Principles of Alignment of Anusara School of Hatha Yoga. She brings both Kundalini Yoga Divine Alignment and Anusara Therapeutic and Immersion training into classes to enhance your connection, anatomical alignment and open the flow of energy through your experience of yoga practice.
She also teaches yin deep relaxation workshops in restorative and yoga nidra. She offers retreats and international teacher training for children's yoga and adult yoga (as part of Kundalini Research Institute).
Cristin has lived abroad in seven countries and travels to teach, so please join her newsletters for future offerings - Yoga in Belgium or Yoga in Ghana.
Fall-December 2018 classes:
Tuesday mornings 8:30-9:45am - Kundalini Yoga & Meditation
$10 minimum donation, all levels welcome
Kula Yoga Shala, 400 Toney Penna Dr., Suite F, Jupiter, FL 33458, on shaded deck through back garden
Friday mornings 8-9:30am - Kundalini Yoga & Meditation
$15/class, all levels welcome
Private indoor/outdoor yoga space in Jupiter, 5min from 95 (near Indiantown Rd. & Center St.) (inquire if space)
Spring/Summer 2018 classes:
Tuesday mornings 9:30-11am - Kundalini Yoga & Meditation
$15/class, all levels welcome
Private indoor/outdoor yoga space in Jupiter, 5min from 95 (near Indiantown Rd. & Center St.) (inquire if space)
Friday mornings 8-9:30am - Kundalini Yoga & Meditation*
By donation, all levels welcome
Kula Yoga Shala, 400 Toney Penna Dr., Suite F, Jupiter, FL 33458, on shaded deck/go through garden in back.
* Offered until 5/25 then starts again in October